The Golf Laser Range Finder with GPS
Most accurate laser distance measurements, within 10" to the flag, up to 350 yards/320 meters
Full-color 2-D CourseView mapping is overlaid on the viewfinder for more than 41,000 courses worldwide
Image stabilization reduces shakiness and makes it easier to find and range the flag
Green View feature automatically shows distance to the front and back of the green
PlaysLike Distance feature adjusts distances based on uphill or downhill slope; turns on or off for tournament play
See the Game Differently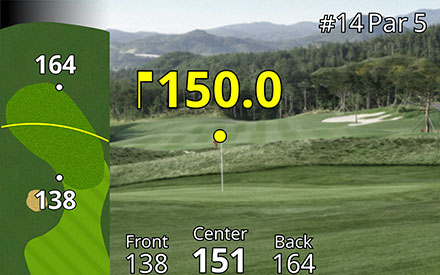 Approach Z80 laser range finder with GPS is the most accurate laser range finder available. It also gives you a new perspective on more than 41,000 courses worldwide. You actually see a full-color CourseView and Green View overlay in 2-D for the hole you're playing, showing distances to the front and back of the green. Then when you activate the laser range finder, you get an amazingly accurate distance to the pin — within 10". Plus, you also see accurate distances to hazards at the same time. This speeds up play, because there's no need to range them separately. Approach Z80 automatically determines which hole you are currently playing to provide course layout and par information.
Lock Onto the Flag
Image stabilization makes it easier to find and range the flag. The ingenious flag finder locks on the flag of any hole. After flag lock, Green View automatically shows distance to the front and back of the green through the lens. The view through the range finder shows the hole at 6-times magnification for clear, crisp views with map overlays that show the hole layout.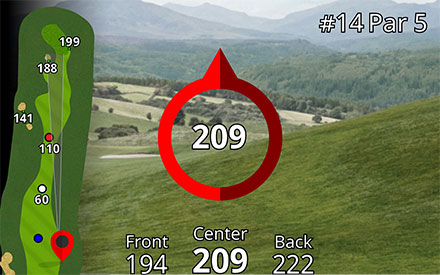 Help for Uphill and Downhill Shots
The PlaysLike Distance feature adjusts yardages for uphill or downhill shots based on the change in elevation from where you are standing to the location labeled on the map. This makes figuring out which club to use for uphill and downhill shots much easier. And for tournament play, you can turn PlaysLike Distance on or off. There's even a PinPointer feature that helps show you the direction to the green on blind shots.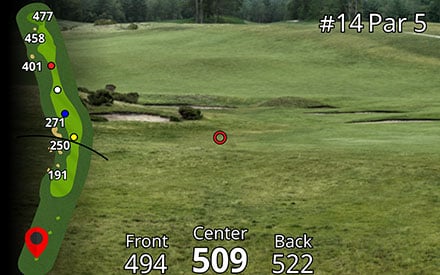 See What's In Play
The Laser Range Arc feature draws an arc on the 2-D course view map at the distance the laser ranged, so you can see everything that is in play at that distance.

Shipping
This item Ships to
Delivery
Estimated between and
Will usually ship within 1 business day.
   

Please allow 10 days for your order to arrive. Orders need time to be verified and processed, we also use popular local couriers to get your products to your doorstep. SF Express(Commercial) or Hong Kong Post(Residential)

Please visit SF Express Homepage for more details.

Please visit Hong Kong Post Homepage for more details.